Why us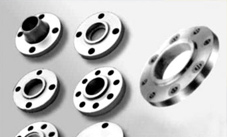 Al-Khalil Trading & Supply
One of the most leading companies in the supply of all types of steel from the Iron Pipes and Stainless Steel of all types and sizes and supplies as well as for pipes fittings of all types and sizes.
And the company was founded on a set of objectives, including:
Provide the best service to customers.
Fully meeting the needs of customers.
Honesty and clarity and transparency in all dealings.
And by improving ourselves to be the source of confidence for many companies throughout the world and all this through the possession of good and well-qualified team to provide the best services, high levels of quality, which leads to access to the highest degree of customer satisfaction.